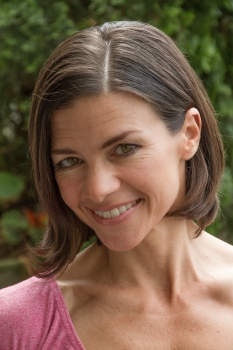 Training & Exercise Routines
As a personal trainer, I believe that fitness knowledge should be readily available to everybody.
The benefits of a high level of fitness knowledge among the general public are clear.
More fitness knowledge would:
Empower people to take control of their personal fitness and safely lead active and healthy lifestyles.
Make my job easier as you understand the factual background to any exercise program I might recommend for you personally.
Your thirst for fitness information is revealed by the many web searches conducted daily for fitness-related information.
Combine my belief in the importance of wide availability of fitness information with your search for fitness knowledge, and the reasons for opening an online fitness article library are explained.
Stay up to date with the latest Fitness and Health Academy information and fitness articles:
Add the Tanja Baumann Fitness Feed to your News Reader:
Fitness and health information articles currently available in the Academy fitness library catalogue:
German - Deutsch
Fitness-Tipps für einen gesunden Lebensstil:
Fitness Tips for a Healthy Lifestyle:
You, my visitors, often contact me with requests for fitness and health tips that can help you to lead a healthy lifestyle, in spite of the illness or condition you are suffering from.
When, based on my practical experience or my theoretical knowledge, I can answer such questions, the answers will be posted to the Fitness Tips sub-section of the Academy Library.
Interested in other forms of fitness training?
Looking for more information about the role of exercise, training and nutrition in weight loss and obesity programs?
Follow the links below - the titles are self-explanatory - and I believe you'll find what you are searching for!