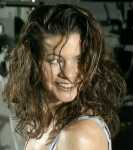 Hi fitness visitor, welcome to my international links directory.
Our links are intended as a service to you, our visitor, and are, in our opinion, top quality sites.
All sites in this directory are based in Europe, Australasia, Asia, Africa and the Americas, with the exception of USA-based sites.
Sites based in the USA have their own USA links directory.
Searching for specific information about aerobic fitness, aerobics, bodybuilding and health?
Unable to find the information you are looking for on this site?
I'm pretty sure you'll find it by using my link directories.
The international directory is currently organized in 6 themes with 18 categories:
To exchange aerobic fitness, aerobics, bodybuilding and health links with my International Links Directory, please:
Check the fitness directory submission rules and guidelines.
Review the reciprocal links submission procedure.
Select the submit URL link and complete the form with the following information:

Your site category and location - town (city) and country for international sites, town (city) and canton for Swiss sites.
Your web site's title, URL address, a brief description and your preferred link theme.
Our reciprocal link URL link page address - required to be included in either the International or the USA Directory.
Select the submit URL banners link if you want to use one of my banners.
Your site doesn't quite "fit" a directory theme?
Submit your site, suggest a new fitness-related category, describe it and we'll create a new fitness-related theme.
All link submissions are personally reviewed by my webmaster, John Aarsen, for compliance with our submission rules.
Thanks for the link!
© Tanja Baumann 1996 - 2021
Site Updated: Monday, 05-Apr-2021 10:24:25 EDT