Fitness Privacy Policy
Regular Exercise & Healthy Food = Fitness, Health & Weight Control!
Want to:

Exercise & work out at home?
Tone & define your muscles?
Burn fat & lose excess weight?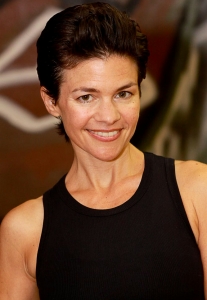 Your privacy is extremely important to me and my family.
After all, we value our own privacy and expect others to respect our privacy as well.
This privacy policy is applicable to all my activities as a fitness consultant, both online and in my daily business.
To respect your right to privacy at all times and to ensure that your personal information is kept private.
Your personal information is not - and never will be - for sale or trade in any form and will be treated as confidential at all times.
If you contact either Tanja Baumann or her webmaster, John Aarsen, please rest assured that we will never share your personal information with any third parties without your express permission in writing.
If we contact you, it will be to reply to your message or as a follow-up to contacts we have had in the past. You will never receive bulk e-mail - spam - from us because we dislike receiving it ourselves.
Your e-mail addresses and other personal details are secure and accessible to Tanja Baumann, Walter Baumann, John and Judy Aarsen only. Nobody else.
We do not acquire any Personally Identifiable Information (What is Personally Identifiable Information?) unless it is submitted voluntarily by you, the user, on the Exception Pages.
We track your visit to tanjabaumann.com for site administrative and development purposes only - total visitor statistics, page popularity, incoming links, etc.
The Personally Identifiable Information collected on the Exceptions pages is: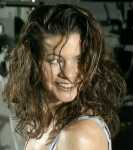 Volunteered, entered and submitted by you on an entirely opt-in basis;
Enables you to obtain services from tanjabaumann.com, Stichting IN SHAPE or both of these organisations;
Retained in Tanja Baumann's personal files in Switzerland;
Archived in the client file or link file archives by John Aarsen in The Netherlands;
Covered by the Privacy Policy Rules published by tanjabaumann.com.
The Exceptions pages require information to be entered and submitted by you, the user.
They list of Exceptions pages specifies:
Which pages we collect information on;
Who uses the information you have submitted;
What we use your information for.
Disputes
If you feel that we have contravened our privacy policy in any way with respect to yourself, please contact us urgently.
We will do our utmost to solve your complaint to your satisfaction - within reason - at all times.
You may contact us:
By e-mail - webmaster@tanjabaumann.com
Through the postal system - Stichting IN SHAPE, Attn. John Aarsen, Kerkstraat 13, 5482 EH Schijndel, The Netherlands
By telephone - +31 - 73 - 5498925
The privacy policy published on this page has a:
Site Privacy Policy Specification applicable to all site pages - except for the Exception Pages;
Site Forms Privacy Policy Specification applicable to all site form pages.
The Suitability of this Site for Children has been Rated by:
© Tanja Baumann 1996 - 2021
Site Updated: Monday, 05-Apr-2021 10:24:25 EDT