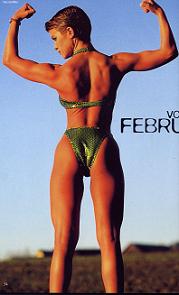 Fitness Tips for a
Healthy Lifestyle
Whether you want to stay fit and healthy or wish to improve your fitness level, eat enough to supply your daily nutrition needs.
Above all: Eat Healthy Food!
Forget all those diets that leave you with a continuous feeling of hunger - they are not good for you and don't work in the long term.
You need to eat a balanced combination of lot's of fresh vegetables, and protein and carbohydrates such as pasta, rice, bread, muesli and milk.
Want to permanently lose a few kilos reasonably fast?
Eliminate the doubtful benefits of greasy sauces - with the possible exception of Christmas, otherwise: keep your hands off the fat!
Correctly Balanced Meals
Eating correctly balanced meals is highly important for your health and physical fitness.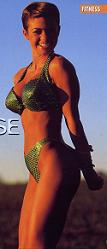 Your body needs to replace the energy it uses during your training workouts.
Always be conscious and aware of what you eating and drinking.
Avoid sumptuous restaurants, cook your own food daily, and know when buying your food why you put something in your shopping cart.
My Fitness Tip
Cook balanced meals with plenty of fresh vegetables and salads, instead of eating hamburger and chips.
Most important: If you intend to change your eating habits, don't do it in one day, do it step by step - your body has to get used to the change in your nutrition sources.
Give Yourself the Time it Takes!
Not sure where or how to start getting in better shape?
Start at home with my coaching and guidance -
View the fitness facts about DVD IN SHAPE: