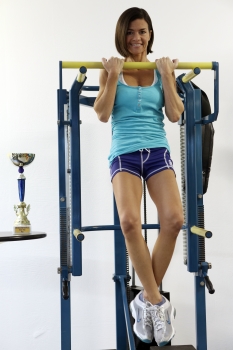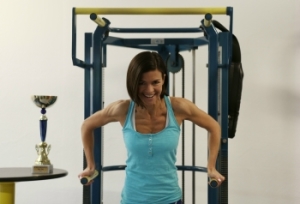 Zürichsee-Zeitung -
Das Training ist ihr Lebenselixier,
24. November 2012
Photo gallery 4 is a selection of photographs taken in 2012 for media photo-shoots and a performances as a championship guest.
Tanja has worked with many of Switzerland's best photographers and we have arranged her fitness model photo galleries by photographer name. They represent Tanja's personal favourites from each photo session.
If you are:
An aerobics, aerobic fitness or bodybuilding athlete / competitor searching for a pose.
A bodybuilding, aerobics or aerobic fitness fan / photograph collector.
A sports lover who appreciates art in movement.
You will find the pictures you want in the aerobic fitness, aerobics and bodybuilding photo galleries.
The Dani Wolfinger Collection
Taken at the Swiss Natural Bodybuilding Championships 27th October 2012: Tanja's guest performance with Claudio Bonandrini in the Paarposing Show.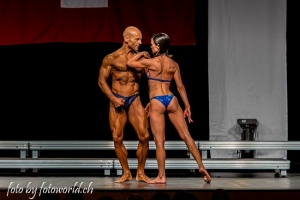 The Nell Andris Photo-shoot
The Kilian Kessler Photo-shoot
Yoga with Jürg Gubler