Tanja Baumann: The Retro Photo Gallery
Regular Exercise & Healthy Food = Fitness, Health & Weight Control!
Want to:

Exercise & work out at home?
Tone & define your muscles?
Burn fat & lose excess weight?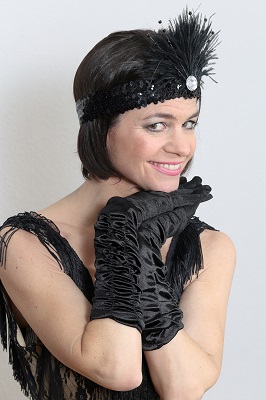 The Retro Photo Gallery is a selection of retro-style photographs taken by Jürg Gubler with me posing in styles inspired by the Roaring 20's, the post-war 40's and the Marilyn Monroe-defined 50's.
These are my personal favourites and I hope you will enjoy them, as I enjoyed posing for them!
Calendar Girl
Anyone who thinks fitness is all about trainers and tracksuits should think again!
Working out is only one part of living a fun and healthy lifestyle.
Feeling fit makes you happy and gives you body confidence as well as improving your entire posture.
And whatever your age, you can have fun changing your appearance, even if you don't go out shopping dressed as Cindy Crawford or Marilyn 😉.
From Burlesque to the 50's Fashion... so many calendar girls through time have inspired us to be unique and stay true to ourselves.
You CAN be strong AND feminine!
© Tanja Baumann 1996 - 2021