Tanja Baumann Fitness Model Photo Galleries
Regular Exercise & Healthy Food = Fitness, Health & Weight Control!
Want to:

Exercise & work out at home?
Tone & define your muscles?
Burn fat & lose excess weight?
Tanja has worked with many of Switzerland's best photographers. We have arranged Tanja's fitness model photo galleries by photographer name and they represent Tanja's personal favourites.
If you are:
An aerobics, aerobic fitness or bodybuilding athlete / competitor searching for a pose.
A bodybuilding, aerobics or aerobic fitness fan / autograph collector.
A sports lover who appreciates art in movement.
You will find the photo(s) you want in the aerobic fitness, aerobics and bodybuilding photo galleries.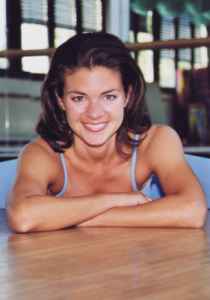 Photo Gallery 1 = 15 Photos - the Stephan Ziegler Collection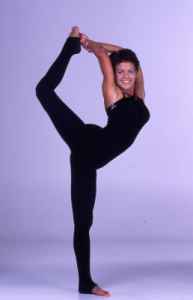 Photo Gallery 2 = 12 Photos - the Bruno Torricelli Collection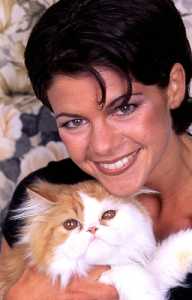 Photo Gallery 3 = 8 Photos - the Sabine Weeke Collection: 2 photos and the Rolf Edelmann Collection: 6 photos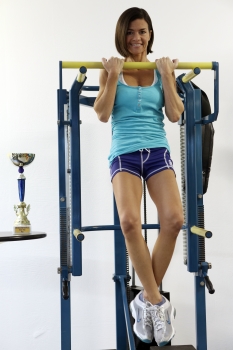 Photo Gallery 4 = 8 Photos taken in 2012 - the Silvia Luckner Photo-shoot: 2 photos, 2 Claudio Bonandrini SNBF backstage Pair Posing photos and the Nell Andris Photo-shoot.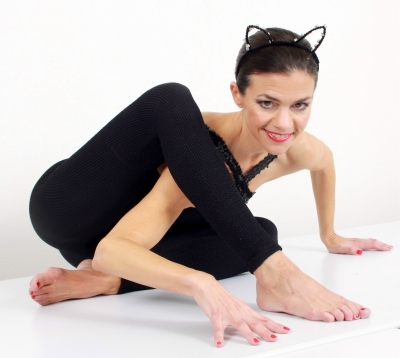 Purrfect Photo Gallery = 14 photos - taken by Jürg Gubler with Tanja posing as a posing as a purrfectly happy catlady.
Photos: Stephan Ziegler | Bruno Torricelli | Rolf Edelmann | Silvia Luckner | Jürg Gubler
© Tanja Baumann 1996 - 2021