Tanja Baumann: WFF World Championships 2012
Regular Exercise & Healthy Food = Fitness, Health & Weight Control!
Want to:

Exercise & work out at home?
Tone & define your muscles?
Burn fat & lose excess weight?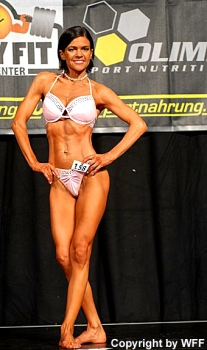 After 12 years of not competing and many health problems, I started my comeback in the Universe 2012 Championship fitness category earlier this year.
On Saturday, 10th November 2012, I took to the stage again for the next stage of my comeback in the WFF World Championships held in Linz, Austria.
Out of 176 athletes from countries all over the world I achieved THIRD PLACE in the Fitness category at the WFF World Championships 2012.
Yippee!
You can view the entire championship on YouTube - 6 videos. You can view my appearance using the following timings:
Performance routine - video 3, (timing: 1 02' 29'' to 1 03' 54'');
Posing routine - video 4, (timing: 0 00' 00'' to 0 03' 56'');
Results ceremony - video 6 (timing: 0 31' 07 to 0 35' 46'').
Enjoy some of the backstage photos showing my return to competitive athletics and posing with my 3rd place trophy.
The Photos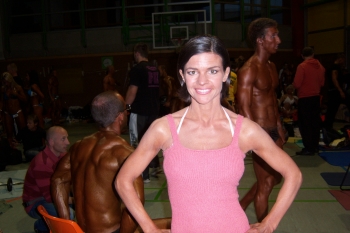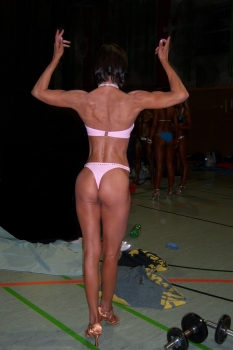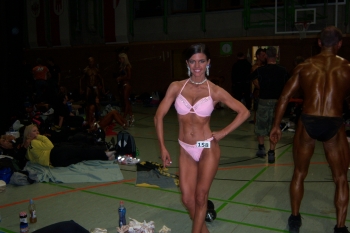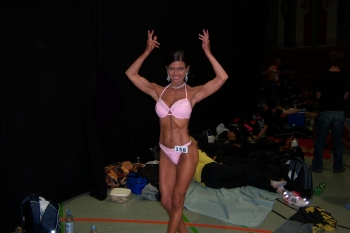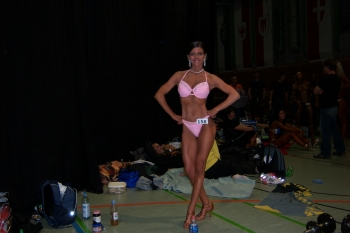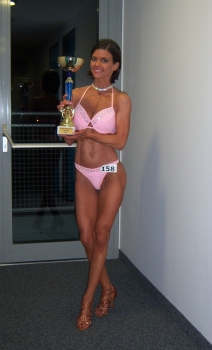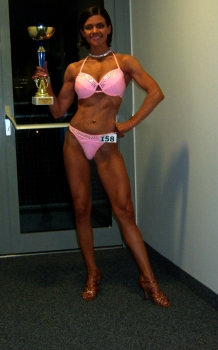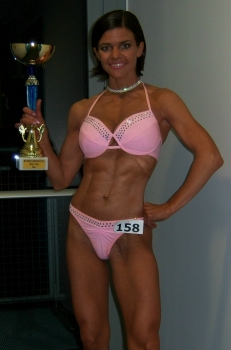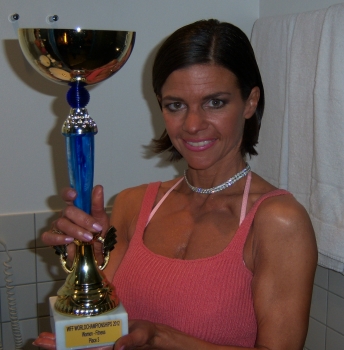 In 2012 and 2013 I also competed in the:
Swiss Championships 2013 on Saturday, 26th of October 2013. View the streaming video and photos on: Swiss Championships 2013
and we've got more photos in the Moritz Hager Photo Gallery.
Universe 2012 Miss Fitness category on Saturday, 9th June 2012. View the performance movies and some of the backstage photos on: Universe 2012.
Tanja won 5 Swiss Titles and the Bronze, Silver and Gold Medals at the World Championships in '96, '97 and'98 and the Miss Millennium Aerobic Fitness Title in 2000.
Swiss Aerobics Champion &
Miss Fitness Switzerland:
World Champion Aerobic Fitness:
Slide Show & Video

Video Films - Modem & File Size:
Miss Millennium Aerobic Fitness:
9 Photos: Walter Baumann | 1 Photo: World Fitness Federation
© Tanja Baumann 1996 - 2021