After 12 years of not competing and many health problems - I'm back!
On Saturday, 9th June 2012, I took to the stage again in Baden (near Vienna), Austria.
Out of 180 athletes from countries across the globe I made it to the TOP TEN in the WFF Universe 2012 Miss Fitness category.
I'm delighted!
Enjoy some of the backstage photos showing my return to competitive athletics.
You can view the video below (at the bottom of this page) and download the films if you wish.
The Photos
Backstage photos with a fan and my friends in the Belgian team and homecoming with medal and my son Jason: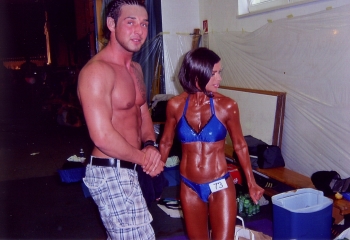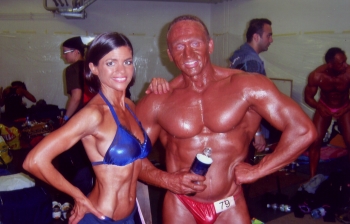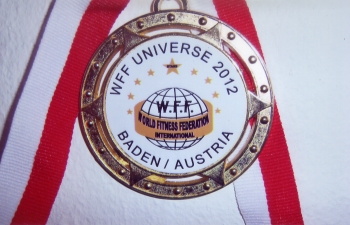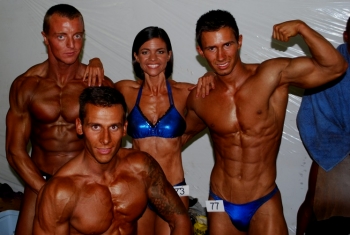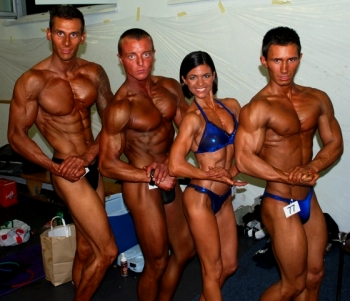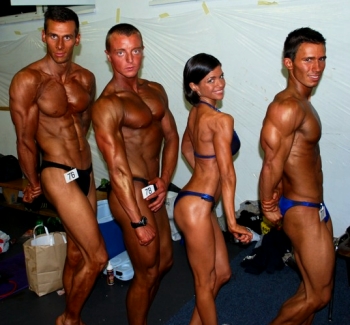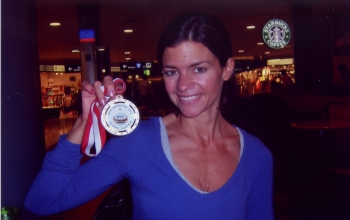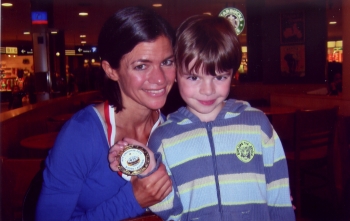 Performance video "Burlesque" - Universe 2012 Miss Fitness competition category:
Download (Kür) video - 1 min. 22 secs.:
Universe 2012 - Burlesque 44 MB MPG - .mpg file.
Download Tanja's Universe 2012 Miss Fitness film:
Download Overall Miss Fitness competition video - 11 minute compilation:
Universe 2012 Miss Fitness 373 MB MPG - .mpg file.
In 2012 and 2013 I also competed in the:
Tanja won 5 Swiss Titles and the Bronze, Silver and Gold Medals at the World Championships in '96, '97 and'98 and the Miss Millennium Aerobic Fitness Title in 2000.
Swiss Aerobics Champion &
Miss Fitness Switzerland:
World Champion Aerobic Fitness:
Slide Show & Video

Video Films - Modem & File Size:
Miss Millennium Aerobic Fitness: