Create Your Own JavaScript RSS Feed
Regular Exercise & Healthy Food = Fitness, Health & Weight Control!
Want to:

Exercise & work out at home?
Tone & define your muscles?
Burn fat & lose excess weight?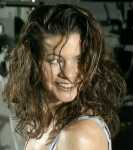 Read each action point and decide how you want your feed to appear on your web site.
Follow this link first and Validate Your RSS Feed to make sure it works!

Enter the URL of your RSS Feed and check it's validity;
The Feed Validator will tell you whether your Feed is coded correctly or not;
It'll also tell you what's wrong with your Feed if there are any problems;

When you're finished,

use your back button

to return to this page.
Back so soon? Validated, did it? Wonderful!
Next: choose the options you want in your feed:
Done!
This service is completely free of charge.
As we'll be serving your code at all times, a link back would be appreciated.
© Tanja Baumann 1996 - 2021