Swiss Media: Saturday, 10th April 2004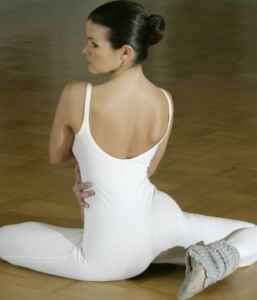 Yesterday, Tanja Baumann, collector of world championship fitness and aerobic titles, became the Internet Fitness Champion of Switzerland.
The Google Page Rank = PR (site importance, maximum = PR10) for tanjabaumann.com is now PR7!
Tanja's site is the first Swiss fitness site to reach this ranking in Google. Swiss fitness sites generally have PR0 / PR4, PR5 (some) or PR6 = few.
Alexa - health > fitness > personal trainers > browse sites in personal trainers - counts Tanja's site in the top 85.000 world fitness sites today.
Tanja's site has been top of Alexa's most popular list of world personal fitness trainers for the past two months.
There are 16.900.000 fitness sites worldwide - which places Tanja's site in the top 5% of world fitness sites.
Swiss Fitness to Benefit
Tanja's site success will greatly benefit Swiss fitness on the inter net.
Swiss sites which link to Tanja's site will receive an immediate boost in their own search ranking - that's how all search engines work, not only Google.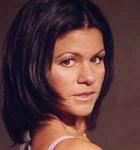 This does not benefit Tanja's site but it does help put Swiss fitness on the internet map.
And that is our web site linking goal.
We want to share these benefits with other Swiss fitness & fitness-related sites - which means that we welcome links from quality sites.
It's Tanja's way of giving Swiss fitness a boost on the WWW Fitness scene.
Once a champion, always a champion!
Check it out - all results = world position Tanja Baumann:
Search Google for (use the search box middle left):
Search for = Search Results Page Rank:
fitness Schweiz = No. 2 + 3
fitness Switzerland = No. 1 + 2
fitnessberaterin = No. 1
fitness consultant = No. 1 + 2
personal trainerin Schweiz = No. 1 + 2
personal trainer Switzerland = No. 1 + 2
fitness gesundheits akademie = No. 1 + 2
fitness health academy = No. 1 + 2
fitnessmodel photo gallerien = No. 1 + 2
fitness model photo gallery = No. 1 + 2
If you want to check site rankings with Google, please download the Google Toolbar.
If you want to check site traffic with Alexa, please download the Alexa Toolbar.
Should you have any questions about this matter, please do not hesitate to contact me.
Best regards,
John
Tanja's web master and business advisor
Get IN SHAPE now @ IN SHAPE with Tanja Baumann Aerobic Fitness Workout Video / DVD
Read the SonntagsBlick Interview: TANJA BAUMANN, FITNESS-QUEEN, Paola Biason, 11th April 2004.