Fitness Consultant Client References and Media Partners
Regular Exercise & Healthy Food = Fitness, Health & Weight Control!
Want to:

Exercise & work out at home?
Tone & define your muscles?
Burn fat & lose excess weight?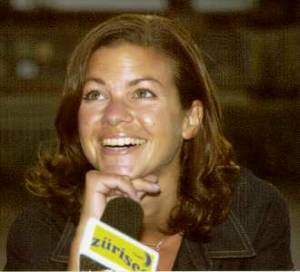 Tanja has been active in the Swiss fitness industry for many years. The list below is a selection of Swiss clients and media she has worked with.
AIG Private Bank AG
Arena 225
Better Bodies
Bio-Strath AG
Basel Aerobics Congress
Coca-Cola AG
Community Policing with Jürg Steiner: Weekly fitness and self-defence classes for teenage girls
Cop Consult Magazine: Fitness Tips for kids
Credit Suisse
Gemeindepolizei Erlenbach
Hotelplan AG
Infel AG
Intersport Schweiz AG
Jugendarbeit der Stadt Wädenswil
Migros Fit and Well
Nova Fitness Club re-opening show: Posters on all Zürich trams
Prevista Anlagestiftung
Schuhparadies
Unique Flughafen Zürich AG
Verband Verwaltungsfachleute für Personalvorsorge - VVP
Volkiland
Zürcher Kantonal Bank
Swiss Media Fitness Publicity - TV and Radio
Flirt24 - Fitness Tips On-line
Marktplatz - 100th episode
Radio 24
Radio Eviva
RTL / PRO7: "News"
SF DRS2
TELE 24
Teletop "News"
TV 3
Swiss Media Fitness Publicity - Newspapers and Magazines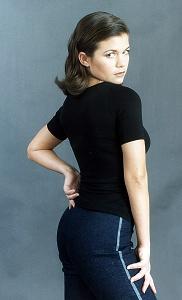 Blick
Body in Shape / In Form
Brückenbauer
Coop Zeitung
Fitness Tribune
Glückspost
Immobilien Forum
Impuls Magazin
In Form
IN and OUTSIDE Zürich Events
Küsnachter Zeitung
NZZ Folio
Schweizer Familie
Schweizer Illustrierte
SonntagsBlick
Sport and Fitness News
Sport und Freizeit
Swiss Police print media "Back to School" road safety campaign for children
Tages Anzeiger
Zürichsee Zeitung
Photos: David Schildknecht | Judy Aarsen | Tanja Baumann Archives
© Tanja Baumann 1996 - 2021